Custom Painted Freight Cars
NOTE: With Aristocraft leaving the large scale world, I will paint their cars as long as I can find them.
Shawmut can paint any brand of freight car or custom build you a car that is unavailable in the current market.
Add $20 for shipping unless otherwise noted
Bachmann $120
Spectrum $180
Aristo regular freight cars $130
Steel or wood caboose $170
USA America series $130
Ultimate cars $150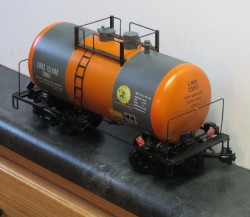 Covered hoppers or modern tank car $ 170
Cabooses $170
LGB or MTH ask for quote
AML ask for quote
Paint your car depends on the car and the work involved – ask for a quote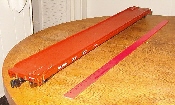 USAT makes a 39 inch modern auto carrier, but unless you have huge curves, you probably can't run the car. If you want a shorter car than the NEW USAT AUTO CARRIER, I can build you one. The KCS car below was shortened to 30 inches long by removing 2 of the silver panels and shortening the flat car body. $ 400 plus $25 shipping. There is a lot cutting involved to get a perfect fit.


Shawmut also builds Open 2 tier auto carrier $ 250 plus $ 20 Shipping

For old time modelers, we have a model of the first tank car with upright tubs – $100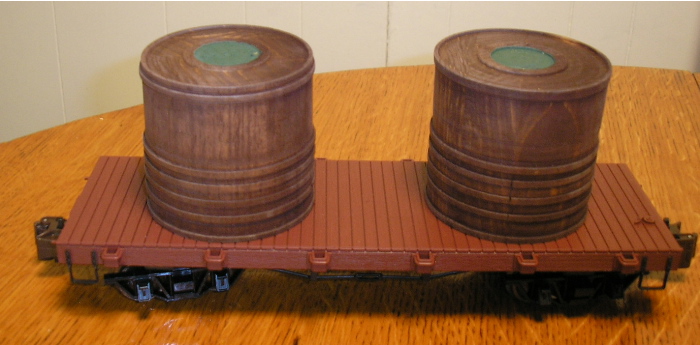 Borden"s butterdish style milk car (used up to the 1970's) $ 175

1940″s round roof milk car $ 150 50 ft car $200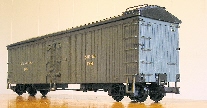 Coil cars hexagonal or round covers or mix $175