SHAWMUT CAR SHOPS
307 North Michael Street
St. Marys, PA 15857
shawmutcarshops@yahoo.com
814-834-9455   10:00 AM to 4:00 PM Eastern
---
Painting and custom built cars sales are mentioned in our 20 page catalog. Send for a copy for $ 7.00 and get $ 7.00 off your first order over $50.00.
---
COMMERCIAL MODELS MADE
SHAWMUT makes commercial models for industry. Locomotives and Rolling stock are mounted on wooden bases with a piece of track. SHAWMUT has built models for the R.J. Corman Railroad Group, KY & PA; The Chicago Pickle Company, CA; Earth Products, IL; Model Railroad News, KS; Pizza Pub in CT; The Fairplex Fair Grounds, CA; The West Overton Museum, PA – a model of Henry Frick's private passenger car; The Westmoreland Fair, PA; Union Tank Car Company, IL; Quality Cabinetry, PA; a car for my banker on display in the National City bank in St. Marys, PA; The Brookville  Equipment Company, Brookville, PA; UNION PACIFIC MUSEUM, and I have a R.J. Corman GP38-2 on display at the Keystone State Railroad Association in Harrisburg, PA. I custom painted 3 Kansas City Southern SD45's for the KCS. Currently building Kasgro Rail HO 36 axle Schnabel cars for their clients, Massachusetts Bay Transit Authority  MA, Progressive Rail MN , UTC Projects  TX,  Superior Mining C o  WV, Maryland Area Regional Commuter RR  MD, Indiana RR IN, Providence & Worcester RR, Hadady Corporation IL,  Applied Imagination KY, Fracht USA TX, Chevron CA, New Orleans Public Belt RR  LA, Ohio State University OH, Ameren Transmission MO, Gladstein Neandross & Associates CA, James Bourgeous Contracting LA, UTC/RAS PA and others.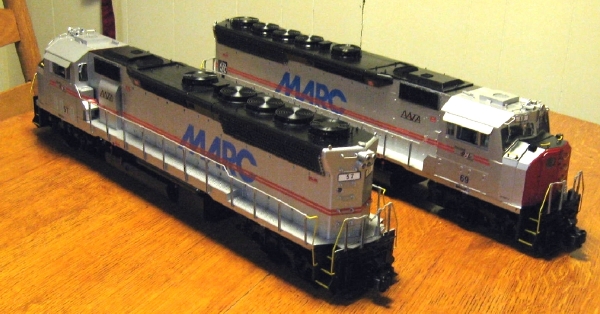 Prices include the rolling stock piece, a piece of track mounted to a wooden base. Use locomotive and rolling stock prices shown on the website or in the catalog 
plus $ 50. + $20 s & h for the wooden base and track
"Do you know Him ? JESUS HAS A PLAN FOR YOUR LIFE. God cares about you " Casting all your care upon him ; for he careth for you . " I Peter 5:7 " God has given us eternal life and this life is in His Son . He who has the Son has life ; he who does not have the Son of God does not have life. " I John 5: 11-12 " Behold I stand at the door and knock; if any man hear my voice , and open the door , I will come in to him , and will sup with him , and he with me . " Revelation 3 : 20 Jesus loves you no matter what you have done !
TRUST JESUS TO SAVE YOU FROM YOUR SINS TODAY!
A THOUGHT TO CONSIDER ….. WILL YOU DIE WITH OR WITHOUT JESUS?
I GIVE THE GLORY TO THE LORD JESUS CHRIST FOR HELPING ME TO BUILD ALL THE PIECES SHOWN
Cheers,
Jeff